The word "Monument" is defined as "a work of enduring significance" and is the word we feel best describes our construction projects and our general business philosophy. We welcome the opportunity to help you create your own "Monument."
We are committed to ensuring every homebuyer feels their new home or construction project is our highest priority. Monument Homes realizes that each construction project uniquely reflects our clients' personal vision. Customization based on our clients' individual choices creates a one-of-a-kind home crafted just for you and your lifestyle.
We integrate today's popular features into our interior and exterior designs while maintaining classic, time-tested architecture and styles. Our dedication to excellence starts each day with personalized professional service, superior craftsmanship, and a fastidious eye for detail.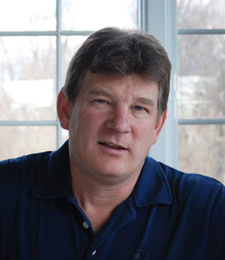 Company founder Ray Gamble is a talented professional who has earned a reputation for honesty, integrity, and outstanding customer satisfaction. With over twenty-five years of Homebuilding and Residential Remodeling experience, enhanced by a degree in civil engineering, Ray has earned the respect of his peers in the homebuilding industry. More importantly, he has garnered the praise of clients throughout Chester, Delaware, Montgomery, and New Castle Counties.
Ray also founded Monument Homes' sister company, Construction Technology Services. CTS offers land development and project management consulting services to landowners and the residential building industry such as feasibility studies, land acquisition, land planning, marketing/sales management and more.
Because our goal is 100% customer satisfaction, count on Ray being personally involved in your project to ensure you are thrilled with your New Home or Renovation. He supports this commitment by providing his personal cell number to clients.
What matters most to us is not how many homes we can build but rather how well each home has been built and how satisfied our customers are with their financial and emotional investment.
In addition, our Sales Team will provide you with personalized care and attention every step of the way: helping you explore the options that will bring your vision to life, providing timely responses to questions, assisting with mortgage financing if needed, and most importantly, giving you "peace of mind" through frequent updates as construction of your new home or renovation project progresses.
By remaining in close contact with you, Monument Homes ensures that details are not lost in translation. You will realize the Monument difference once you experience our hands-on personal touch. "Our Best" is the least we'll do for you!